So you've either just bought a jet ski or you're looking to hire one in Baltimore or Ocean City for a fun day out there on the water.
Well…I have some great news for you! I've done the research as I too was curious where people are typically riding. After spending hours upon hours combining through articles and Facebook discussions, I was able to create this list which has been updated for 2022.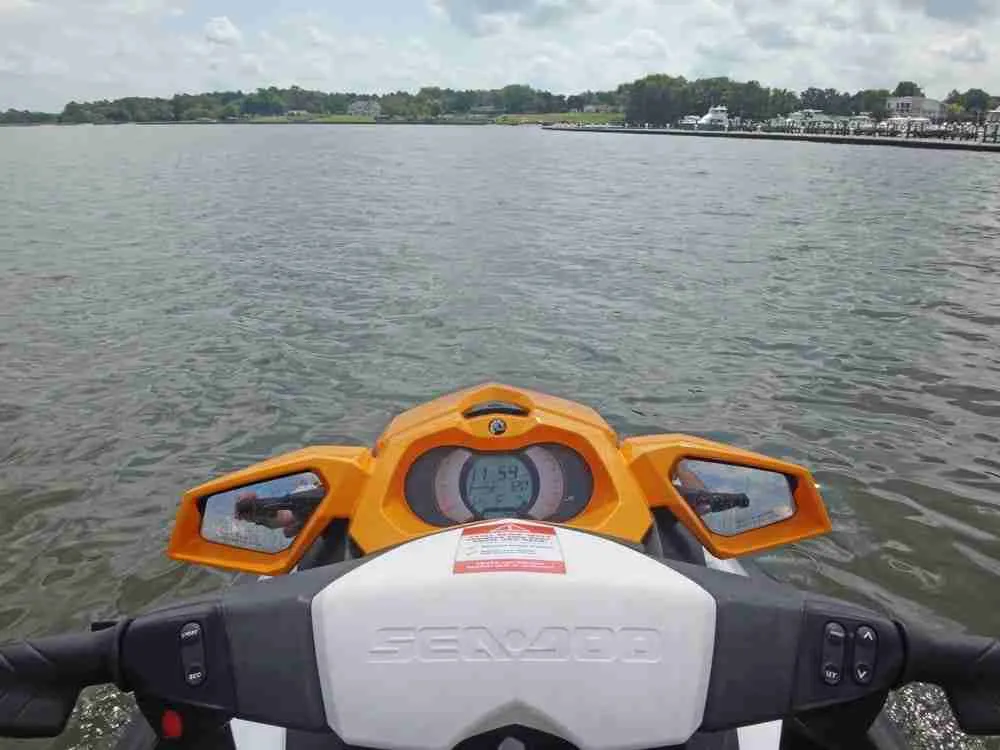 Now you have no excuses this weekend. Go out and explore!
Best Places to Ride Jet Skis in Maryland
This side of the country isn't well known as say Florida but that shouldn't stop you from going out there and adventuring around. The summer months certainly are ripe and you'll find numerous PWC owners out there as well. Be sure to introduce yourself at the local boat ramps as they are certainly a friendly bunch.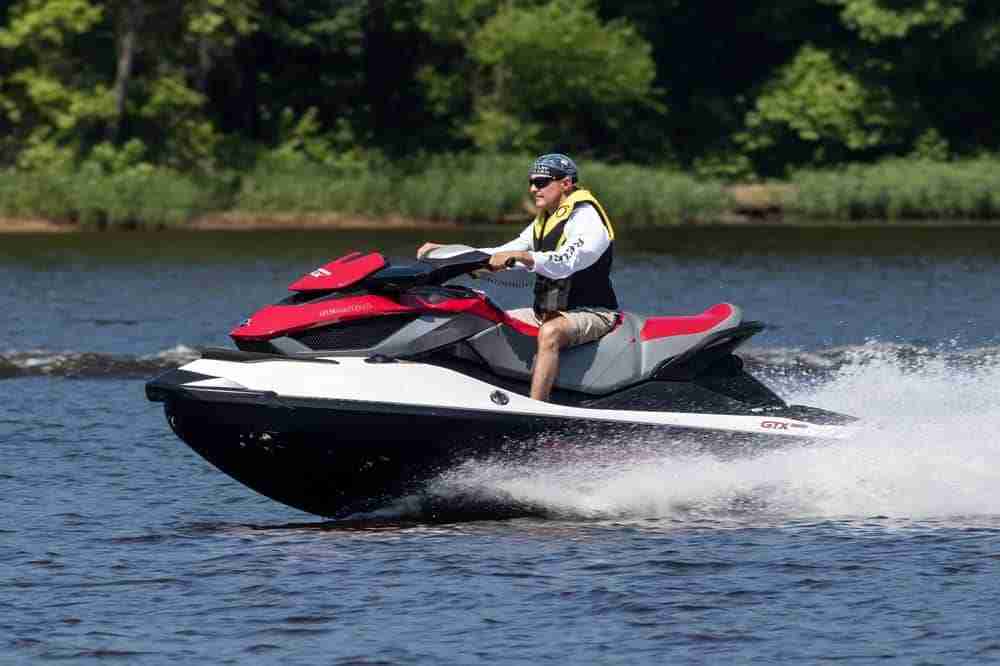 I really do recommend that you join one of the local jet ski clubs. Likewise the Facebook groups often have riders who are looking to ride with others.
This is where jet ski owners in Maryland often ride:
1. Chesapeake Bay
No doubt that the Chesapeake Bay is certainly popular especially for residents of Baltimore. You don't need to travel far in order to find a boat ramp or a rental business where you can get out there and ride within the hour.
You'll find miles and miles (and miles!) of riding here. So much so that I recommend taking a GPS with you just in case. Some guys take the experience further by taking their camping gear or dropping a line in the water to catch some decent fish. There are numerous marina gas stations on the bay where you can refuel your jet ski.
2. Potomac River
If you want to ride a bit up into Washington, then Potomac River. Now, it isn't as popular as the main channel but certainly, a great way to experience city life from behind the handlebars. Just look out for other vessels and note the speed limits as you get closer to Washington.
3. Ocean City
You can tell that Ocean City is popular based on the sheer volume of rental businesses that it has. While it's a bit of a drive if you're coming from Baltimore, Ocean City does make for the perfect weekend trip with the jet ski towed behind! Aim to arrive Friday evening and depart on Sunday evening to make the most of it in the summer months.
You really do have some great options here. You can ride from Assawoman Bay down to Isle of Wight Bay and through the inlet to the open ocean. There is many miles to see and explore, which could take you down to the next area on our list.
4. Chincoteague Bay
If the crowds of Ocean City and its numerous jet ski riding areas makes you a little nervous, then aim for Chincoteague Bay. You'll find it significantly quieter and there are only 2 jet ski rental businesses located here. Ride around and explore the Assateague Island national seashore and the various small islands as well as Wallops Island. The perfect escape from the crazy times that the world is going through.
5. Rehoboth Bay and Indian River Bay
While you'll have to head north into Delaware, there are dozens of people making this trip every month with their jet skis to explore some different areas. Because these are lesser-known areas for watersports enthusiasts, you'll find this large area to have plenty of space to stretch out and find the red line. There are also some beautiful campsites which have boat ramps if you desire to stay overnight.
6. Delaware Bay
While you're there, consider exploring Delaware Bay on a jet ski which has plenty in which you can explore. This is the type of place where taking some additional fuel might be necessary. I've heard of people riding right up into Philadelphia after launching their jet ski at one of the more popular boat ramps in Ocean City. Quite the endurance trip I would imagine!
In Summary
There we have it! Some great places in which you can ride and explore today whether it's just for a few hours…a few days or even an entire week! While the winter might not be the best time to explore, Maryland certainly is spoiled to have so many areas in which owners can explore.
I'll catch you out there!