So you live in either Columbus, Toledo, Cleveland, Akron or Cincinnati and you're looking for somewhere to go riding on your jet ski this weekend.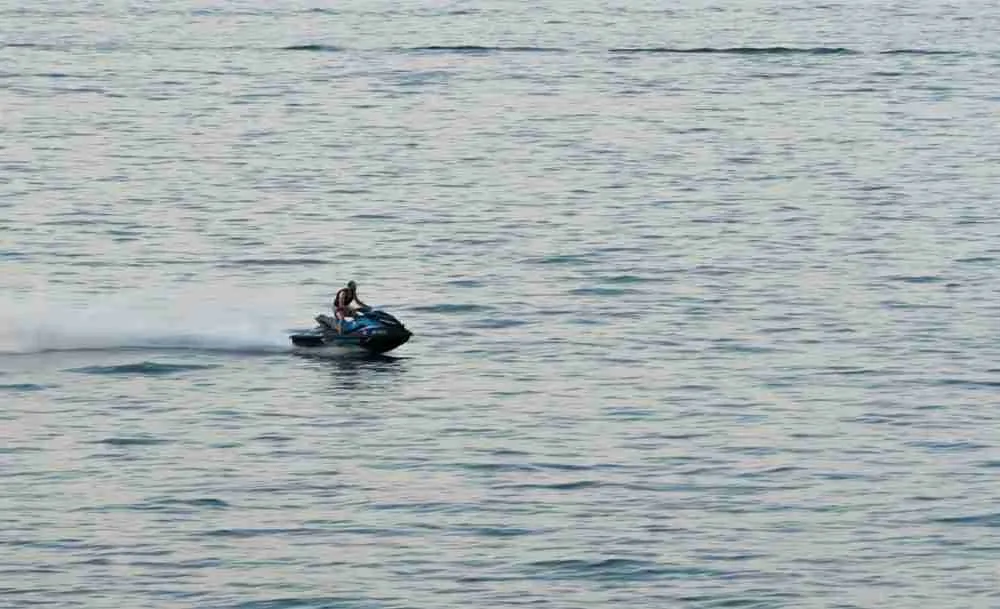 I've done the research as I was curious about this too. I asked myself "Where are the best places to ride?" and after spending hours combing through articles and Facebook groups, I was able to put this article together, for beginners and experienced riders alike.
Let's begin.
Best Places to Ride Jet Skis in Ohio
While the State of Ohio isn't necessary at the top of our list when we think about places to ride, fortunately, there are certainly some really good areas ready for summer adventures as I recently discovered.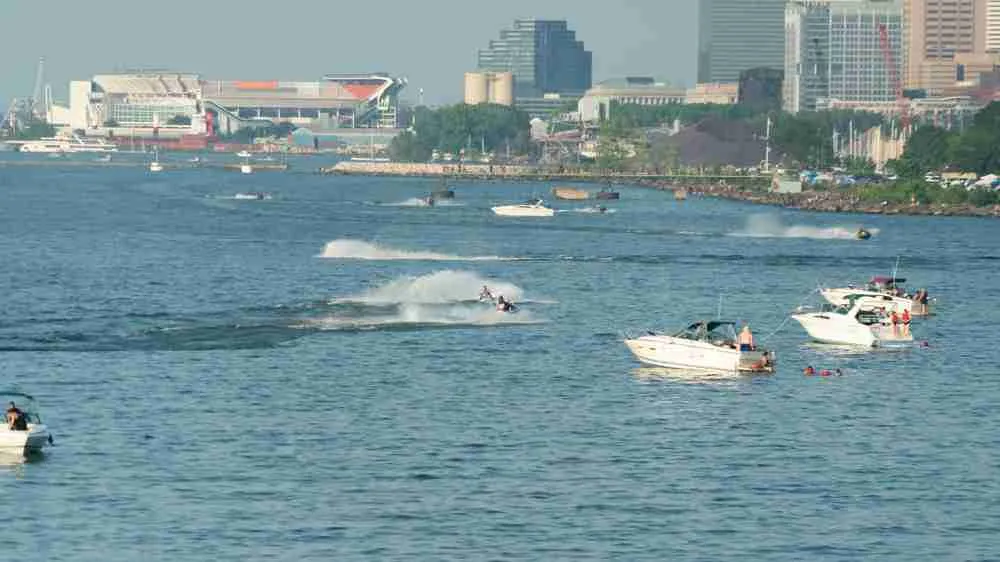 These are places where you'll find other jet skis riders to cruise around with. Pro-tip: Join one of the numerous Facebook groups as there are regularly organized events all across summer.
This is where jet ski owners in Ohio typically ride:
1. Lake Erie
Who would've guessed? Lake Erie takes the prize as the most popular place to ride jet skis in Ohio because on the numerous spots where you can launch and explore.
You can aim for Marblehead, Vermillion, Sandusky, Huron or Cleveland. You'll find numerous people who rent jet skis here so you'll need to be a little more careful around these beginners.
2. Indian Lake State Park
Another very popular spot is Indian Lake State Park. On this lake, not only can you ride all day long but camp in the evening. It's also a popular place to go jet ski fishing. Numerous water sport shops and you can get gas refueled if you need to.
3. Cowan Lake State Park
While it's a smaller area, you'll love the beauty of Cowan Lake and spot a few dozen or so jet skis on here each weekend. It's more for relaxation as opposed to trying to reach new top speed records. If you're simply wanting an area where you can tow tubes with the family, then I can highly recommend this spot!
4. South Bass Island State Park
Riding a jet ski around South Bass Island is pretty spectacular and perfect for Instagram selfies. Once you've done a few laps, pull up at one of the numerous docks or beaches and go for a swim in the warmer months. You could literally spend a few days here so bring the RV or stay at one of the numerous cabins in the region.
5. Rocky Fork State Park
Another small lake similar to Cowan Lake is Rocky Fork. It's extremely popular with fishermen so look out for these while you're cruising around. You might even be keen to join them given how good the fishing is!
6. Lake Huron
Of course Lake Huron makes the list! There are dozens of boat ramps where you can launch and retrieve and parking is super easy even on weekends. You'll find many miles of waterways and inlets and I'd even suggest bringing a GPS and fishfinder.
7. Lake Michigan
I've really left one of the best places to ride until last! Make the trip out of state and over to Lake Michigan and you won't be disappointed. This is where you can really test out your top speed and put a smile on that face this weekend! This actually is connected to Lake Huron and Georgian Bay so you'll have so many miles to explore.
In Summary
There we have it! Some really good riding for those who are committed to going out there and exploring the region. Ohio is blessed to have so much freshwater around and the authorities legally permit jet skis in most lakes too. If there is a jet ski rental business on a lake, then that's a sure sign that you can ride your own there too!
Just remember that some of these lakes in the State of Ohio are larger than expected so plan your trip with a GPS and you may want to take note of places where you can refuel.
Stay safe and I'll catch you out there on the lakes!