Living in Radelaide and keen to explore out of the city on a jet ski? I've got you covered! Through my research, I've uncovered the cheapest and best jet ski hire businesses in Adelaide.
Jet Ski Hire in Adelaide
If you're chasing a great deal to put a smile on your face this weekend, then you're in the right place. Let's begin!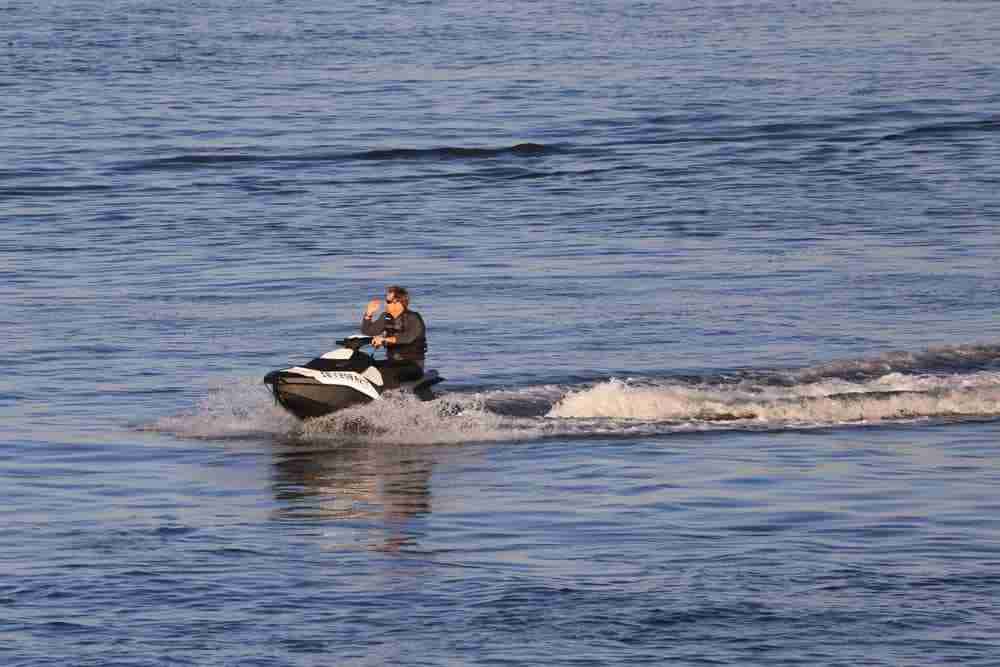 1. Jet-Tech Performance
My favourite crew is Jet-Tech Performance. Not only do they rent out their jet skis, but they also do routine engine services, upgrades and repairs for existing jet ski owners. It's fair to say that they'll look after you whether you're just hiring for the day or decide to go onwards and buy your own PWC.
2. Adelaide Jet Ski Hire
Instead of going all the way up to the Riverland region, you could drive just 30 minutes from the CBD and get Tony and his team at Adelaide Jet Ski Hire to take you on an epic tour. Really great value and they offer Afterpay too!
My recommendation is the O'Sullys Ultimate Trek which goes for 3 hours. You'll start at O'Sullivan's Beach and head past the Glenelg Jetty and right up to Outer Harbour. Just an epic ride that I highly recommend during those balmy summer days.
3. Wild Rides Jetski Tours
For those that enjoy heading out to the Murray River, Wild Rides Jetski Tours is the company to be hitting up. They are based at the Riverglen Marina which is about 10 minutes south of Murray Bridge where you'll find plenty of houseboats.
The waterways here are really calm so if you want to avoid the swell of the ocean or Lake Albert, then this would be my best recommendation. Try and go mid-week and outside of school holidays if you can to avoid all the ski boats and other busyness of the river.
4. SA Jet Ski Tours
Update: SA Jet Ski Tours has since ceased trading as of November, 2021.
How Much Does It Cost To Hire a Jet Ski in South Australia?
For 30-minute rides, you can expect to be paying $90 to $100, while a 3-hour ocean tour will set you back around $300. The latter represents far greater value and a truly exhilarating (and exhausting) experience, as a 30-minute ride can get quite boring.
Most Common Riding Areas
The most common place you'll be able to hire a jet ski is the Murray River down near Goolwa, followed by the Port River. It's less likely to be able to hire a jet ski on the open ocean due to the swell, especially in winter. There are some that offer tours into the open ocean but you won't be able to head out riding unsupervised. Once you get your licence and your own jet ski, check out the best places to ride in Adelaide.
What To Bring
As we've covered in our jet ski clothing article, it's best to bring a rashie, shorts, hat, sunglasses, sunscreen and gloves at a minimum. Don't forget water in summer because those heatwaves are nasty!
Should You Buy A Jet Ski Afterwards?
We know that it will be really tempting to start window-shopping on Sea-Doo and Yamaha's PWC websites or even sneak into the dealership. We have done the comparison of renting vs buying and given that it's Adelaide, your jet ski will probably be garaged for 8 months of the year. Most people will be better off just renting every 2nd weekend.
In Summary
There we have it! Some wonderful experiences to have with you, your significant other or a bunch of mates. Wait for a clear and sunny day and don't forget your smartphone for those Instagram selfies!