So you're looking to buy a jet ski or you've just bought one and need a place to go right. Fortunately, the year-round great climate lends itself to some great riding potential.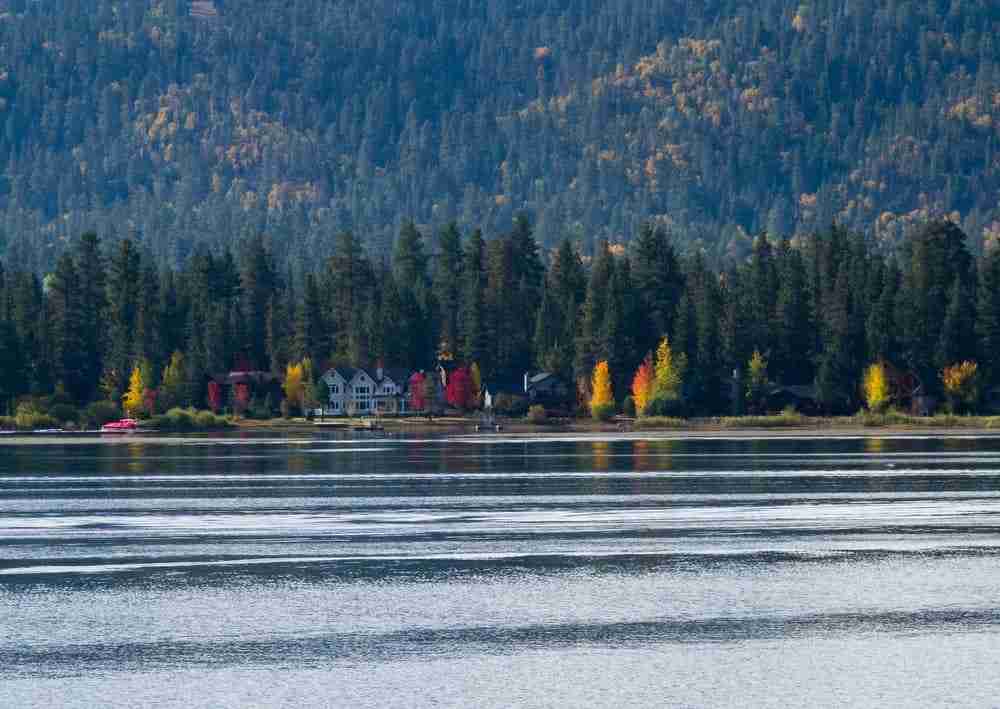 The best part is that there are some great places to explore, tow a donut around and go fishing.
Most PWC owners in LA ride in these areas:
1. Catalina Island
Doing a trip to Catalina Island with a jet ski is somewhat of a right of passage for PWC owners. You'll really fell like you've accomplished something upon returning to the boat ramp.
I've actually written an entire guide on this. Read it now 👉 How to Jet Ski to Catalina
You typically won't need additional fuel for this trip but I would recommend taking someone along with you just in case. Don't forget the safety gear either.
2. Newport Beach
If you don't mind the open ocean swell then Newport Beach becomes quite popular with jet ski riders every weekend. You'll need to be mindful of the other marine vessels including boats, windsurfers and kite surfers. Aim to stay 1,000 yards offshore and you'll be just fine.
3. Long Beach
Another great option is Long Beach though there are some limitations here too. Certainly, it's convenient and that means the boat ramps can get real busy. I'd aim to reach them real early by 7 am if you want to avoid queuing up. The parking can be a problem too if you arrive too late in the morning. Trust me – you'll only make this mistake once!
4. Lake Elsinore
I much prefer to ride in freshwater environments to keep my engine going strong in the triple digit range. Lake Elsinore is therefore a great option and beginners will relaly enjoy this pristine environment. Like most places out of town, it does get busy on weekends but you'll still find some areas to let loose or throw a line in the water if you prefer fishing.
5. San Clemente Island
Once you've got yourself a few return trips to Catalina Island, you'll want to make a further dash for San Clemente Island. This is going to definitely require an EPIRB and VHF radio just in case given how far you are offshore. Check the weather conditions before you ride your jet ski here and make sure you fuel up first at one of the several Catalina Island gas docks.
6. Channel Islands and Santa Rosa Island
If you're wanting to escape the crowds then go north and aim for these two islands. While there isn't as much to see and do, sometimes you just want to open that throttle without looking over your shoulder wondering if the water police are right behind you. This is the sort of destination best experience with 2 to 3 other jet skis. Jump in one of the local Facebook groups if you're keen to meet other riders.
7. Santa Monica
While you're up north, don't forget about Santa Monica right off the beach. It's more sheltered which reduces some exposure to the elements. Personally, it wouldn't be my top pick but I do sometimes see other personal watercraft users venturing up this way.
8. Silverwood Lake
Another great freshwater location is Silverwood Lake over at Hesperia. The fact that there are numerous jet ski hire/rental businesses here shows that this is quite popular. To avoid the tourists, I'd aim for a mid-week ride and avoid any of the national holidays because it gets real busy out here otherwise.
9. Castaic Lake and Pyramid Lake
Last but not least, we have Pyramid and Castaic Lakes! These aren't as popular but certainly worth a mention on our list. Castaic Lake is more touristy and it's small while Pyramid Lake is more open. Given their size, there are limits to how many jet skis and boats they allow on each day so book ahead and get there arly.
In Summary
I hope this guide has really helped you discover some great riding areas. Certainly there ain't no need to make a trip down to San Diego or heading up north at all. LA is blessed to have some really incredible places in which to explore. Do the right thing and they'll stay open to us all.
Catch you out there!
P.s. I'm writing a completely seperate guide soon on the best places to ride jet skis in San Diego. Stay tuned for that one!