Looking to upgrade your PWC or just move on entirely from the sport? I'll show you how you can get a great price for your used jet ski WITHOUT using a dealership.
How to Sell a Jet Ski
Selling a jet ski can yield a good payday, but only if you do it properly. There is also a risk of being scammed. Today I'll show you how to sell your jet ski and get yourself a great sale price.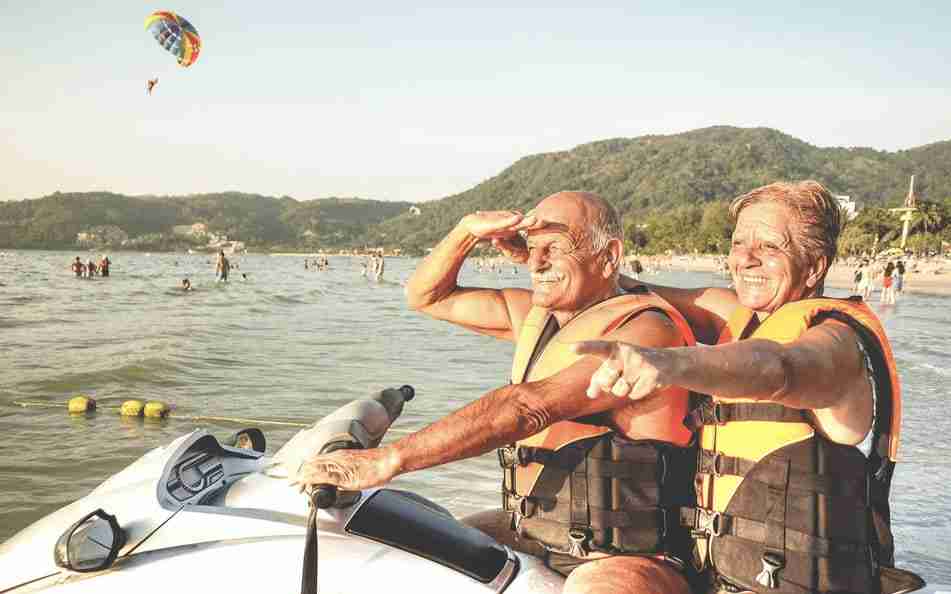 This guide assumes that you're going to do this entire process yourself. It's a bit time-intensive and it's certainly easier to send your jet ski to auction or simply trade it in at a dealership, although you will get a few thousand less than expected.
1. Clean Up Your Ski
It goes without saying that you should spend at least an hour but definitely 2 hours cleaning up your jet ski, both inside and out. Get rid of all that saltwater residue and stains so it's looking like showroom condition.
You can do this process at home or at a professional car cleaning station, but with marine soap only. I'd recommend a car wash where you can do the cleaning yourself instead of leaving this responsibility over to someone else.
2. Wax The Outsides
Get yourself some marine wax and go to town! Wax everything that you can. This will really help when it comes to doing photography and your photos will certainly pop.
Some of the best-kept jet skis are waxed often and it shows. You can also get a magic eraser that will remove minor scrapes and blemishes from the body of your jet ski.
3. Clean The Trailer
Many people forget to clean their trailer too. You can grease up certain points plus makes sure even the basics such as the licence plate is clean. I also like to add tire shine to my tires to make them look new again.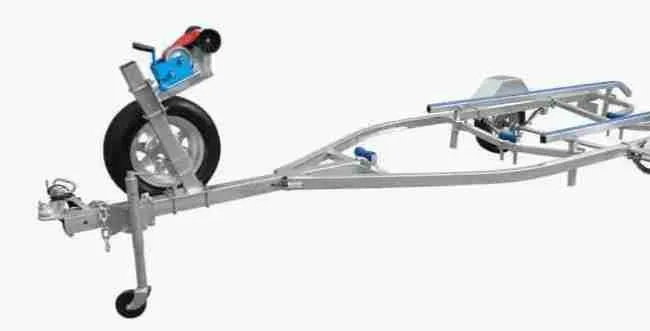 If you can, I would also check all of your roller bearings to make sure they are free-turning. Also, check the undercarriage for any significant wear and if the ratchet straps are in good condition. It's quite cheap to replace these.
4. Check the registration is current
It would be very embarrassing to list your jet ski for sale, only to realize that it has an expired registration on either the ski or the trailer, or worse – both! The re-registration of each can be a time-consuming and expensive process.
Any place that you list your jet ski for sale (such as Craigslist) must show the current length of registration and the state in which it is registered. Some places do blur the registration plates nowadays so your identity can't be stolen, but internally they can verify that it's a real listing.
5. Make sure your insurance is up to date
While you're not going to transfer the insurance cover, it's important that it's up to date. Why? Because when you list a jet ski for sale, you become a target for thieves. Now they will know where you live and that you have a jet ski.
I recommend getting a jet ski lock plus some insurance as you'll just sleep better at night. Most insurance companies will refund you for the length of time that your insurance hasn't been used for, even if you've only had insurance for 2 days.
6. List your ski for sale (and make sure it's accurate)
Jump online and list your jet ski for sale, with a detailed description and photos. I would avoid taking photos at home so people can't see your address or other toys that might be up for the taking.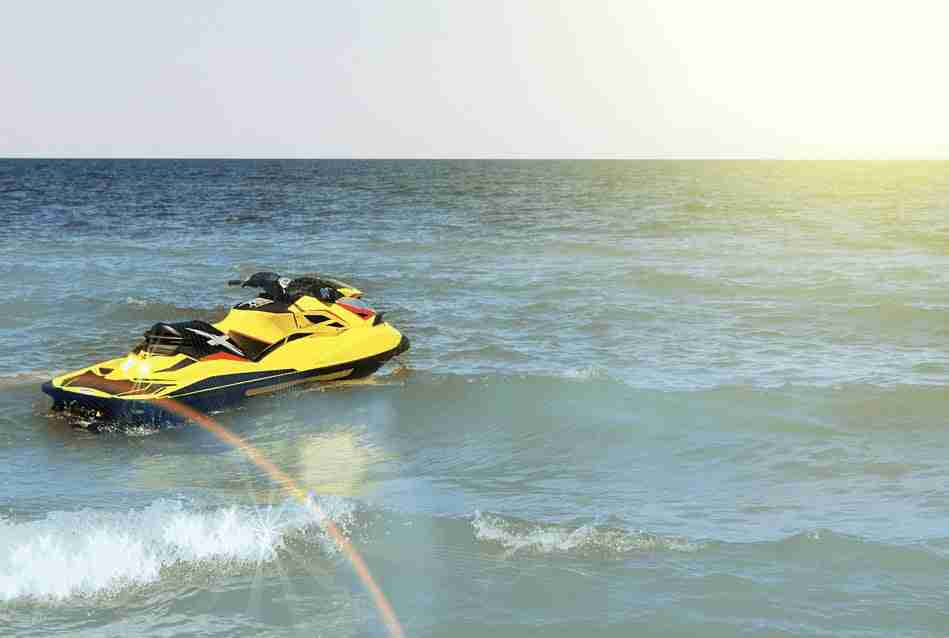 It's best to really tell a story with your sales description so people are less likely to ask questions. You can say things like used by a loving family on weekends, always stored in the garage (out of the sun) and has full-service history at the local dealership. If it's genuine, then buyers are likely to start calling.
7. Screen out potential tyre kickers
Truth be told that most people are serious when they're inquiring, but the ski itself might not be right for them. Most people buying a used jet ski are 1st time owners, so it's a good idea to talk to them and discover what they're looking to do with the ski.
If they are towing tubes for instance with their family, a Sea-Doo Spark would be a terrible choice. You can screen them out before they come for an inspection so you don't waste each other's time.
8. Tell them you're not in a rush
When people are in a rush, they are more willing to drop the price. Just let them know that you're in no rush and that you're really just looking for the right buyer at the right time. This avoids the awkward moment when they throw a low-ball offer at you.
See most potential buyers, if they are serious, will pay your asking price anyway. You just need to stand your ground. If you want to, and you like them, you can offer a marginal discount to have the deal done.
9. Detail the maintenance efforts
Chances are that you've really put in the time, effort, and energy with your jet ski to make it look and run like new. After all, you have to because jet skis are maintenance-heavy machines that put up with a lot of stress.
Emphasize at an inspection just how far you've gone, including washing out the engine bay after each ride. You can also show them the cleaning materials you've used, and better yet, include these in the sale of the personal watercraft!
10. Sign paperwork
Right! Now that you've got a buyer and they have offered a very reasonable price, it's time for the paperwork. This differs by state and territories but generally speaking it will ask for certain details. This includes the details for each person and the VIN/licence plates of the ski and trailer.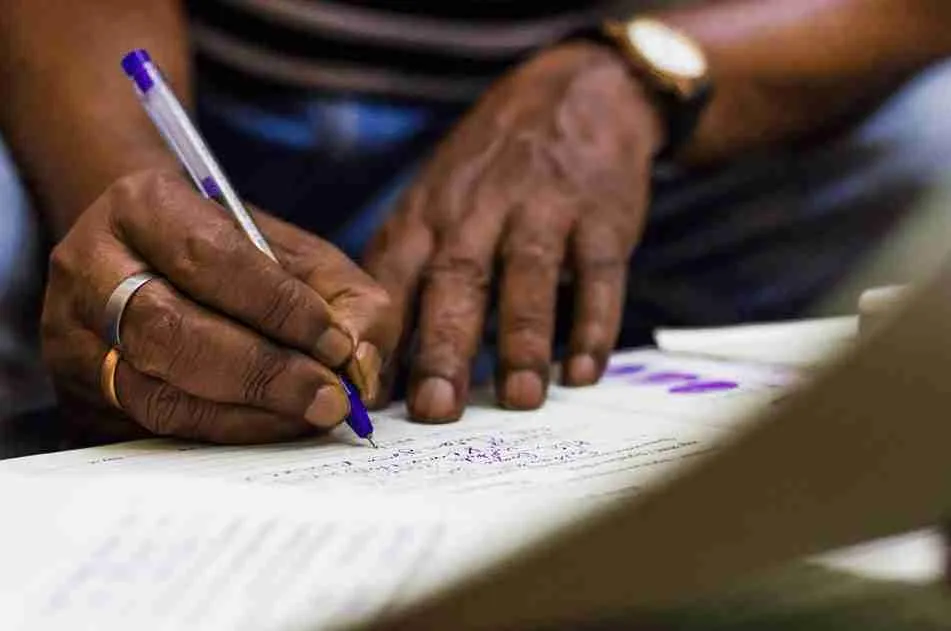 This is a time when you'll need to be mindful that everything is done properly. You can check with your local registration office that the ownership transfer has been done properly to avoid any hassles in the future.
Summary
Selling a jet ski yourself and getting a good price isn't hard. You just need to be organized and present your used personal watercraft in a professional setting.
Many people opt to take their jet ski to a local park for photography and will detach it from their tow vehicle too. After this, writing a detailed description that includes the hours and typical riding conditions will lead to numerous sales inquiries.
Often those who have ridden in freshwater areas will get a better price than saltwater riders since corrosion is much less. But there is really no way to accurately tell which PWCs have been riding in salt vs freshwaters.