Are you keen for a trip on your jet ski pretty shortly to North Straddie? Well, I'll help you with some of the essential planning needed for a safe and successful trip.
General travelling times to North Stradbroke Island (Dunwich) via jet ski or high powered boat is 35 minutes from Southport yet only 10 to 15 minutes from Cleveland. For those coming from the north and west, expect 40 minutes from Redcliffe and 25 minutes from Manly boat ramp.
Sometimes North Straddie can get confused with Russell Island. From experience there is a lot that one can experience on both islands but my personal preference goes towards North Straddie.
Planning a Jet Ski Trip to North Stradbroke Island
Let's say you were aiming to head out this weekend for a run on the jet ski. Well, I'd be looking at the weather conditions first. While you are sheltered from the North and South Stradbroke Islands, the swell can pick up and you can be in for a bumpy ride.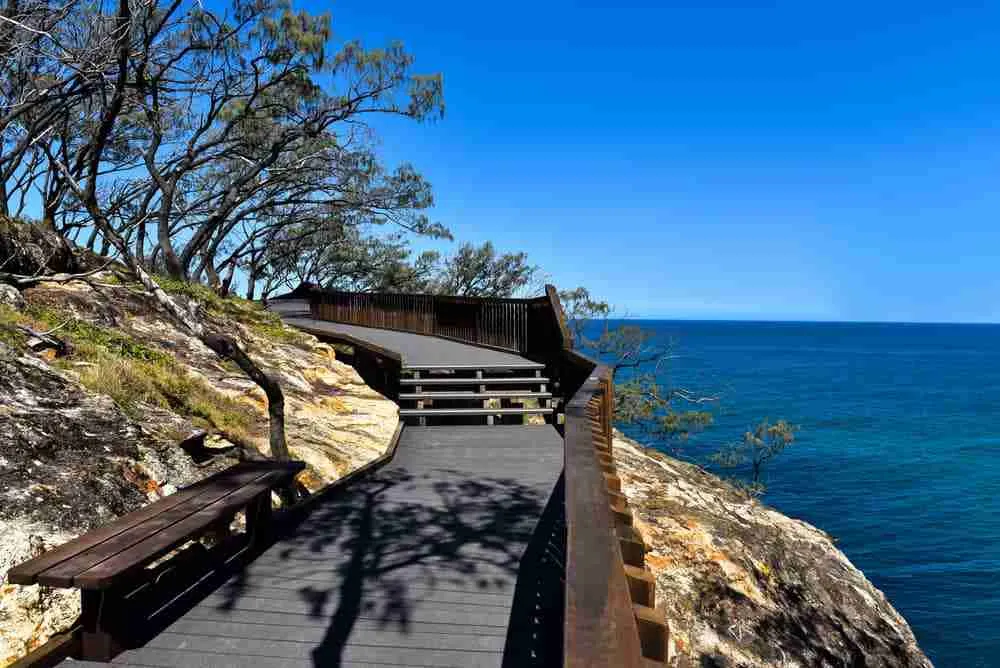 I'd also be getting to the boat ramp early. Get there by 8am especially on public holidays because it gets seriously busy otherwise with long ques. Watch out for the traffic out there too. Depending on where you come from you may or may not have container and fuel ships to look out for.
Taking Extra Fuel
Unlike Moreton Island, there often isn't a necessity to take extra fuel for a run to North Stradbroke Island unless you're coming from the Sunshine Coast. You won't be able to get marina fuel as there are no depots but you can take an empty fuel can and fuel it up at one of the numerous service stations if required.
There is no real need to take extra fuel if you're coming up from Southport/Main Beach on the Gold Coast. Keep in mind that some jet skis do have small gas tanks and a headwind and a pillion passenger can chew up additional fuel.
Staying Overnight
Most people generally don't stay overnight on the island. Sure – they'll park their jet ski at one of the numerous beach landings (Dunwich and Amity Point boat ramps are popular) and get some lunch at the pub, but they're probably not to keen to leave their ski parked all night long. If you did want to stay, then nearby Tangalooma is ideal and they have a section for parking boats and jet skis securely.
Safety Tips
Heading over to the island seems like an easy pursuit…and it is! I hope to help you with some basic safety tips to make your life easier out there for a fun day on the water.
Watch the sandbars! While the speed limits are often 40-knots, there are sandbars that move about and it can get real shallow. If you hit one of these at anything above 20-knots, you're going to do some real damage to the ski and probably to yourself as well.
Get there early. Like I mentioned previously, North Stradbroke Island gets real busy on weekends especially in summer. It's alsmost like half of Brisbane and the Gold Coast swarms for the island making boat ramps and the waterways especially tricky.
Pack some clothes, water and snacks. Walking around with your rashie all day and board shorts isn't that much fun, unless you simply plan on spending all of it at the beach. Chances are that you'll want to trek inland so pack some shoes too. There are heaps of hiking trails to explore inland that really need 2 days to see it all.
Above all else – have fun and don't forget a few snaps for Facebook and Instagram. North Straddie is one of Australia's best-kept secrets. 😃
See you out there!