I've built a solid following here at Jet Ski Advice, especially on buying and selling jet skis in the used marketplace.
In this guide, I'll be showing you how to get the best price with a Jet Ski Trade-In. If your old PWC is ready for replacement, then read on.
Chances are that you're wanting to not lose too much in the depreciation. Dealerships are notorious for low-balling offers, so let's look at ways you can prevent this from happening.
Jet Ski Trade-In Strategies
If I were trading in my jet ski at my local dealership and wanted the best price, I would prepare with the following:
Fully clean your jet ski inside and out. It should be spotless inside and out so they can't complain about anything. Expect this to take you a few hours to get done properly.
Use some marine wax to make it look almost new! There are some great tutorials on YouTube for this.
Get your paperwork in order. Find your registration and insurance papers for both the jet ski and the trailer. Also any logbooks and service history, plus receipts for modifications that you've bought.
Be prepared for them to lowball you. Jet ski dealers aren't in the business in offering high prices for used PWCs because they want to make a profit.
Have a price in mind and stick to it. If they offer you less, then walk away. It's really that simple. People on Craigslist or Gumtree will almost always pay more!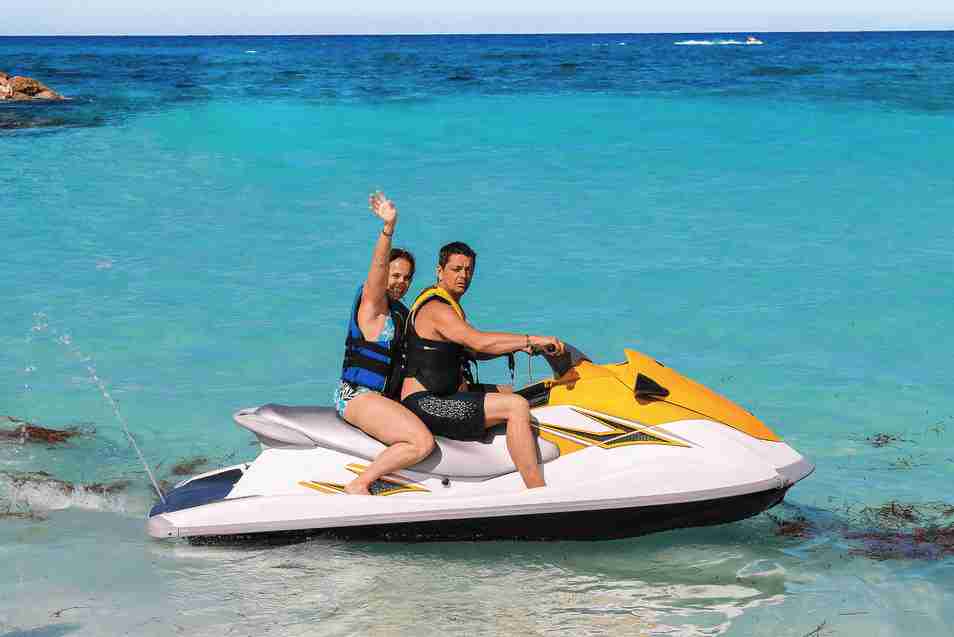 Probably the BEST tip I can give you is to talk about the jet ski you want to replace it with and that you're ready to take one home today. If it's from their dealership, they will be more welcoming to give you a good price for your current jet ski. They don't want to lose a potential sale as they make their best money from the sale of new jet skis, especially if they purchased with finance.
Best Alternatives To Trade-ins
If you want the best price for your used jet ski, then I would avoid the dealership completely. The private selling market is the best place to begin.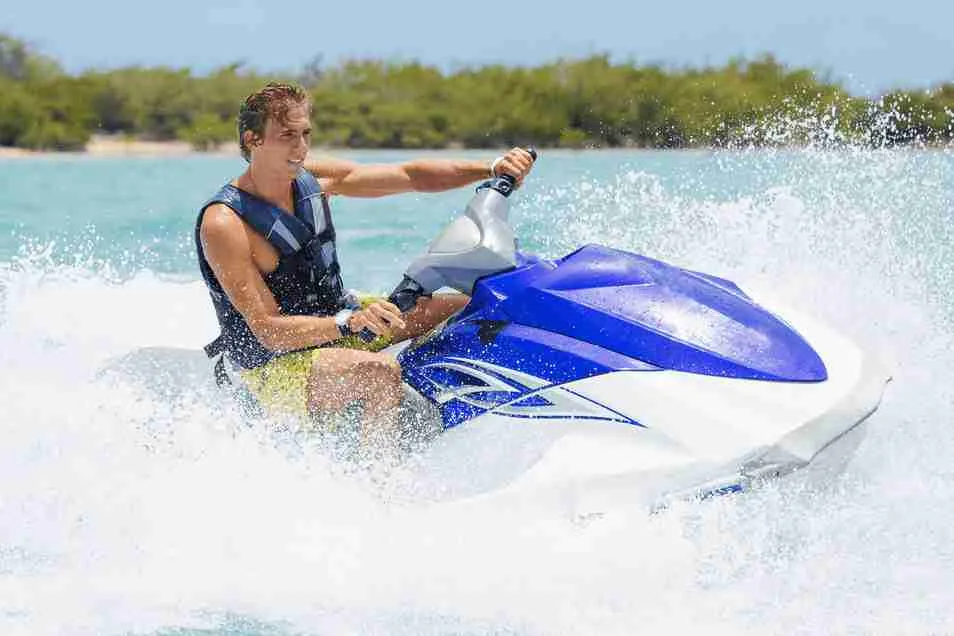 Dealers don't really care about how well you've maintained the jet ski or that you've used it only in freshwater. On the flip side, a private buyer would love to hear about this.
In my experience:
The first place to start is with Craigslist. I've written an extensive guide on how to get the best prices on Craigslist. This is a website where most used jet skis are sold today, often to 1st-time users.
More and more people are using Facebook Marketplace to sell their used jet ski. It's great as you're dealing with a real person with a photo and history on the platform.
Another one you might want to consider auctions, both online or offline. You can set your own auction on eBay or send your jet ski to an auction house. Unfortunately, you won't get a good price here, but you'll get some quick cash.
Next Steps
Start with preparing your jet ski for sale, then decide if you need the money fast or slow. If you're trading in your ski for a new one, then it's a good idea to use the dealership as you can tow your old one there and bring the new one home….all in the same trip.
With a new jet ski, you're sure to have a new smile on your face.
See you out there on the water!