We may earn a commission if you purchase products via links in this post. More on this
Did you know that you can now hire a jet ski on the Sunshine Coast for under $100?! It's crazy but there are some real bargains around now.
In my opinion, it's one of the best places to hire a jet ski in Australia. From year-round great weather to white sandy beaches and a distinct lack of crowds since everything is so spread out.
You're probably looking for some fun and excitement, but without spending a fortune. Perhaps a tour or self-hire option. If that's you, then I've got you covered here.
Best hire shops on the Sunshine Coast
If you're looking for a good mob to look after you, then I've done the searching around. I live right here in Queensland so I have tabs on who's the best.
Let's have a look at what we've got available:
Caloundra Jet Ski Hire
Maroochy River Jetski Hire
Ocean Jetski at Mooloolaba
Noosa Jet Ski Hire
Noosa River Jet Ski Hire
TBoat Hire in Noosa
Truth be told, all of these are great options! I haven't listed these in any particular order either.
I searched for reviews on each of these and none of them really came out all that negative. This I believe is a sign of the genuine nature of Queensland business owners.
Price of jet ski hire
I've noticed that the cost of jet ski hire on the Sunny Coast is almost identical between operators. I guess competition keeps everyone on their feet.
Fact: You can hire a jet ski for under $100 on the Sunshine Coast today. It's actually $90 total, but it's only a 30-minute ride.
Just as you're starting to have fun on your jet ski, you'll have to finish up on the tour. Trust me…that isn't that fun!
Save up some extra pennies and go for a longer tour. I recommend 2 hours actually so you can explore much of what the Sunshine Coast has to offer.
Pricing for hires is generally as follows:
| | | |
| --- | --- | --- |
| PWC Hire Length | Organized Tour | Self-Drive Option |
| 1/2 hour | $90 | $80 |
| 1 hour | $170 | $150 |
| 1.5 hours | $250 | $220 |
| 2 hours | $310 | $250 |
Price includes fuel. With the self-drive option, you will need to have a jet ski licence issued in Australia for insurance purposes. A bond will also be required for self-hires but tour organizers generally don't ask for a rental bond. You won't need to launch/retrieve the jet ski at the boat ramp as the hire company will do that for you.
With 30 minutes of riding you'll only do like 10km, but with 2 hours of riding you can expect to cover almost 100km. If you're looking for fun, freedom and thrills, then trust me…go for a hire of 2 hours MINIMUM!
You're out there to have fun, not look at your clock. You already watch the clock at work all week long. 🙂
Choosing a tour operator
Not everyone is created equal, but on the Sunshine Coast you'll be well looked after by all the options I've listed.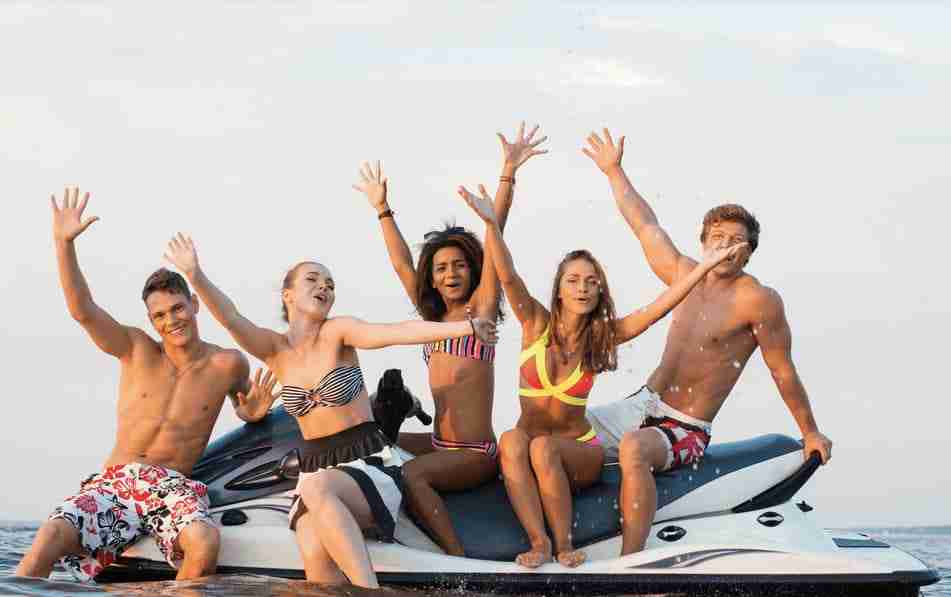 But if you wanted to research and dig deeper, I've written the following guide for you. Others have found it quite helpful when deciding which Sunshine Coast Jet Ski Hire and Tours company to go with.
Let's think about some things first:
How long you actually want to ride for.
If you expect to be a fast rider or slow rider.
Your current budget for hiring a jet ski.
Then we would want to ask the following:
Just how long the particular tour shop has been in business.
The additional cost (if any) should your friend want to hop on the back.
If they will provide a 100% refund if the weather turns bad on the day.
The make/models of the jet skis in their fleet (Generally Yamaha/SeaDoo)
Where exactly you will travel to and if it's actually scenic to visit.
Any stops you will do on the tour to stretch your legs and see some sights.
Any inclusions such as lunch, soft drinks or even a marriage proposal!
What you can and can't do
Many people now get excited at the notion of hiring a jet ski. After all, the Sunshine Coast is a haven for watersports, in addition to the Gold Coast. I personally find it much less crowded.
Here are some things you can do:
Reach the top speeds that the tour leader permits (Usually 60km/h but on a jet ski this feels more like 100km/h!)
Do a range of S turns and carve hard into the corners.
Ride over the wake of other marine users such as large boats.
Accelerate as fast as you can.
Ride while standing so you can avoid a sore backside tomorrow.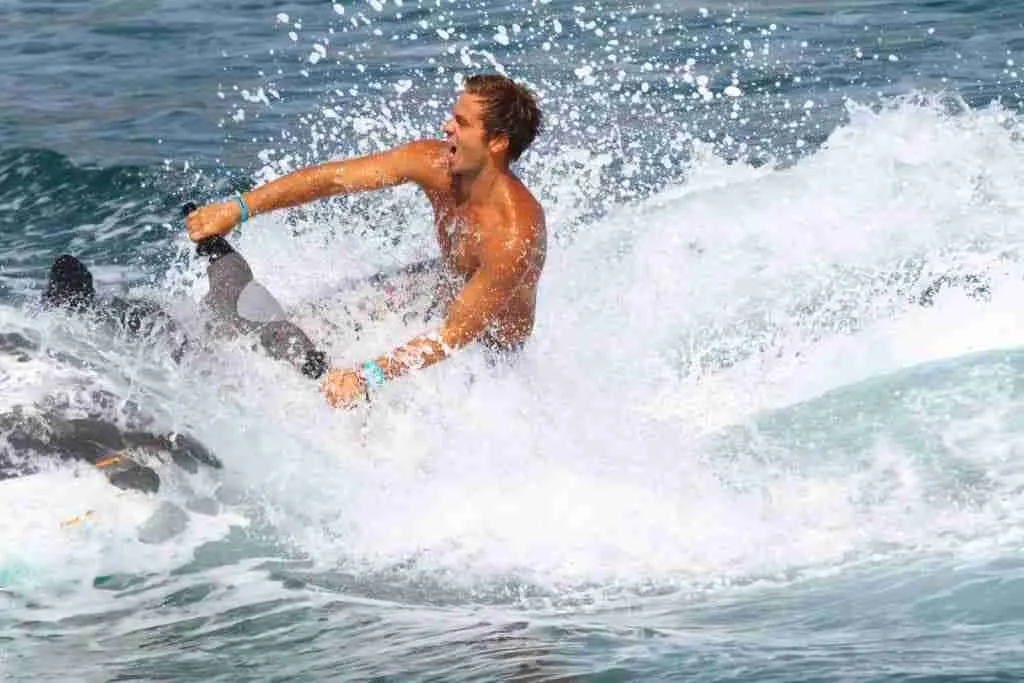 But then, you won't be allowed to do these things:
Jet ski wave jumping. No one will allow this for liability reasons.
Playing jet ski races. There is a set minimum distance that Maritime Safety Queensland has permitted, so you can't do a race between you and a mate.
Tow sports. These same companies won't allow you to tow your family behind either with a tour or self-hire option. Again, it's due to liability reasons.
Doughnuts. Spinning around sounds like fun, until you fall off and your jet ski weighing over 300kg runs you over. This is a quick way to get banned from a tour.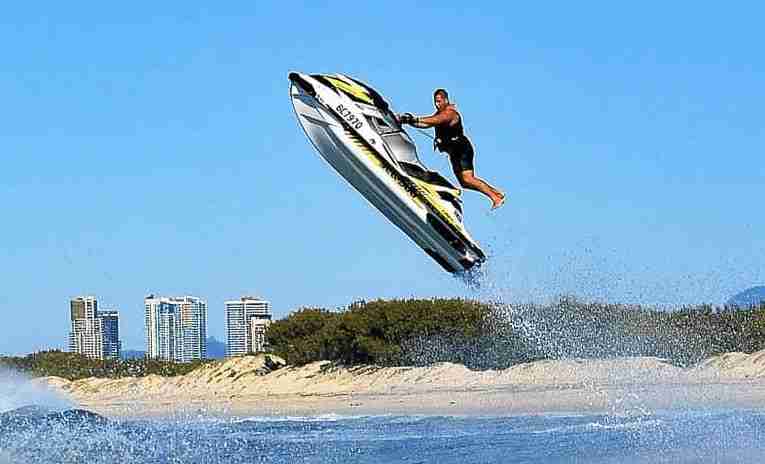 Have fun on the Sunshine Coast!
The most important thing to do out there on a tour is to have fun.
Take your water bottle, hat and sunscreen. Bringing your own wetsuit will give you more comfort than what they might have on offer.
Go for a longer tour because you're not there for quick thrills. The additional spend is much more worth it!