So you're looking to make a jet ski stand at home, so you can save on the expense of buying one yourself. We have the best how-to guide available.
At the same time, it's wise to consider that jet ski stands actually don't cost that much to buy. In fact, we've previously created an excellent article showcasing some cheap jet ski stands that you can buy immediately. This can save you hours upon hours of work, which you can otherwise spend riding your PWC.
You can make a jet ski stand out of various components. These components you can source at your local hardware store without much outlay. I'll assume that you have a basic set of tools already.
Jet ski stand building instructions
We recommend 2 x 2 timber with carpet to protect your hull. The weight rating will be generally be enough, provided you use very strong bolts.
There are various blueprints online that you can download to start building your very own jet ski stand. Note that these are often created as generic guides, so you'll need to modify them to suit your ski. There is a large hull difference (length, width and weight) between a SeaDoo Spark and a Kawasaki LX 300.
You'll want to start with knowing how high you want your jet ski stand to be. Some people like them very low, so they can better access the engine for repairs, servicing or simply cleanouts after a ride. Others like the jet ski to sit up high, so they can store canoes and kayaks underneath.
If you're unsure, you should align the height of your jet ski stand to that of your trailer. That way, if you don't have anyone to help you slide your jet ski on to the stand (once it's built), it's simply easier, as you don't have to change your working height.
Some people get boat rollers and add these to their jet ski stand. This makes a significant difference in rolling the ski from a stand to a trailer. But these rollers are also expensive, and for less than $100, we just couldn't include it in this guide.
Step by step
Right, now that we have bought some materials, we would:
Cut the timber to the desired length
Use extra strong bolts at joining points
Apply some varnish to avoid weakness in the future
Add protective materials to protect your PWC hull from scratches
It's really that simple! You can get complicated, but we enjoy easy here at JetSkiAdvice. 🙂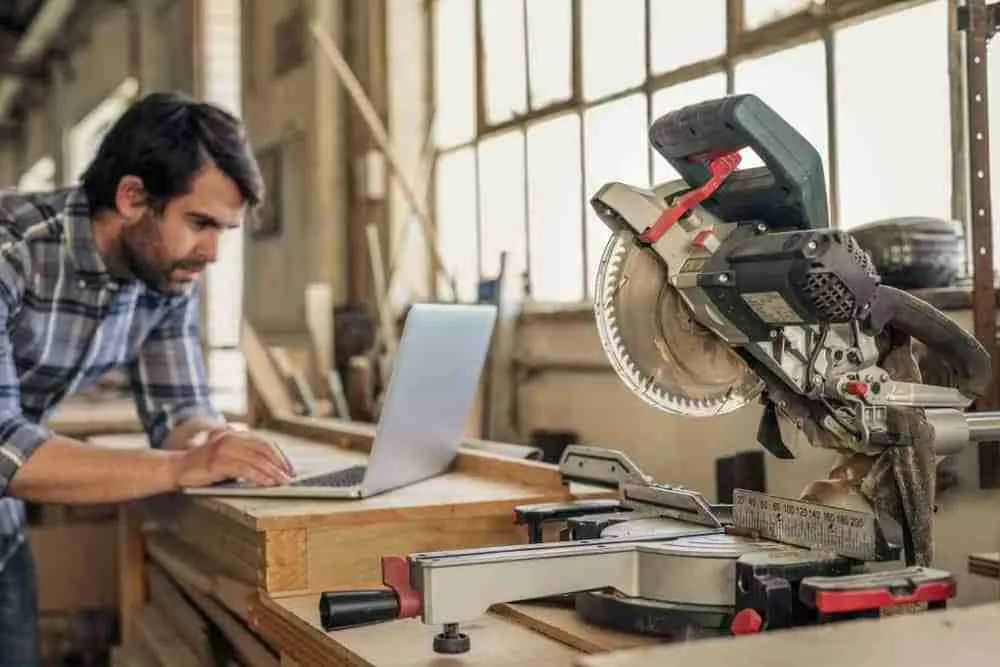 What's easier is buying an already built jet ski stand. Sometimes you can find these on Craigslist for less than $50!
Precautions to the process
There are things that beginners really need to look out for when building their very own jet ski workshop stand. Making one sounds like fun! But it can also be dangerous.
My advice would be:
Invest in the best quality lumber you can source locally
Use very high quality bolts and screws at every joint
Varnish the timber once completed, to seal from water and mold
Use non-slip rubber backing on the feet to prevent slipping away
Attach reinforcing so that you're 100% that the stand is reliable
Copy the blueprints from someone who has done it before already
I understand that a home-made jet ski stand is ideal for the boat shed at the lake. Because not everyone wants or needs a trailer. It's just that you need to take some precautions when constructing, otherwise your jet ski stand could break, tumble over or degrade over time.
This could lead to intensive damage to your jet ski, or even personal injury to you or someone else in the vicinity. Imagine if it collapses! This is a key reason why I much prefer buying an established jet ski stand, where other enthusiasts have used them already.
In summary
It's really going to take hours to build your first jet ski stand for the boat shed, dealership or workshop. Most people simply choose to buy an existing stand, most of which cost less than $300.
You're already spending a fortune for your personal watercraft. Many avoid catastrophic damage through building a weak stand, and instead purchase one that will last for years.