A lot of newer jet ski owners stick to riding in lakes and rivers, but they're completely missing out on some serious fun. In some cases, they just don't have the right jet ski.
If you're out there shopping for a new performance-orientated jet ski that can handle the punishment of the open ocean, then you're in the right place! I've done the research to show you what's worth looking into.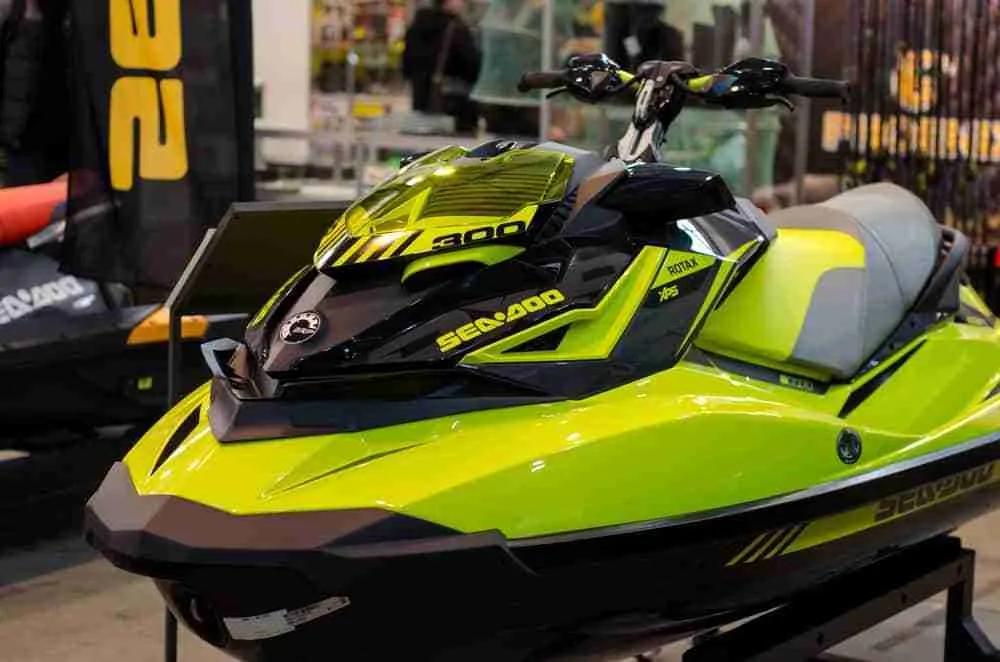 Best Jet Ski for Salt & Rough Water
The lighter jet skis in the recreational-lite range just aren't really capable to handle the rough waters of the ocean. Even the recreational models like the GTI and the VX often can struggle to get up on plane and knock over those rogue waves.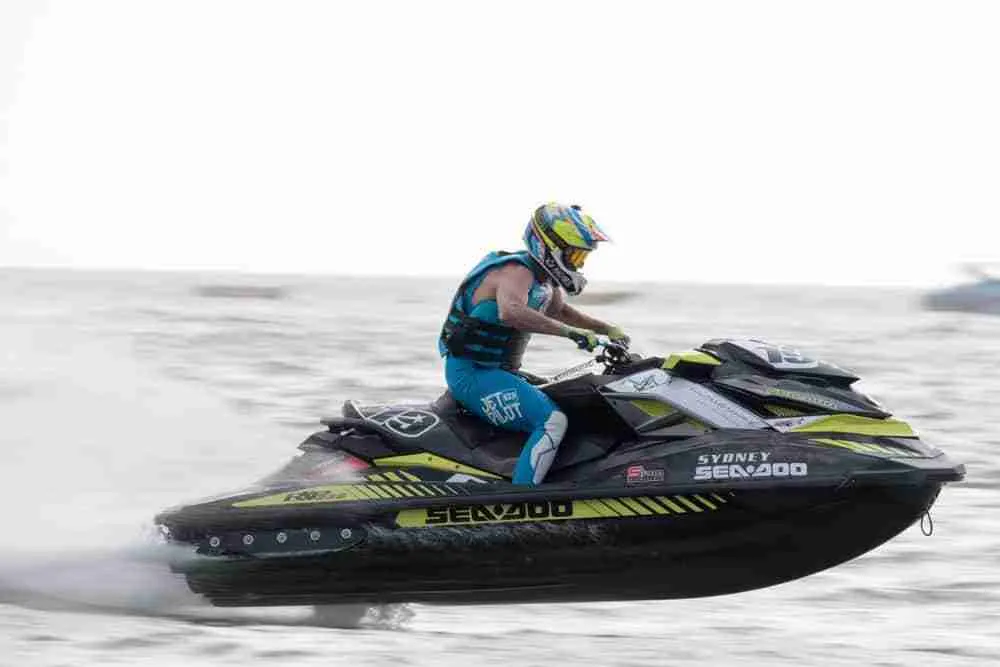 These are the most powerful jet skis for the ocean:
1. 2022 Sea-Doo RXT-X / RXP-X
If you want a beast of a jet ski that can handle even 2 to 3-foot swell, then you're going to be spending quite a few dollars. The most expensive jet skis of 2021 are the Sea-Doo RXT-X at $26,599 as well as the RXP-X at $24,799 which is approximately 3 times more expensive than jet skis typically cost. For that outlay, you can certainly expect not just massive power on tap (a 300-hp Rotax engine is standard) but the weight of the PWC helps it to power through the surf. Either would certainly be my first choice personally, but not every one's first choice either which brings us on to the next model.
2. 2022 Yamaha FX Cruiser SVHO
The biggest contender to Sea-Doo's powerhouse models is the FX Cruiser SVHO and let me tell you, this one is a beast! Expect your arms to be real sore after just a couple of hours on this weapon of a machine. I do find the Sea-Doo range to be better equipped to really tackle the hard stuff but there isn't much that the FX Cruiser couldn't knock off. A 30-mile ride between islands or heading to the Bahamas should be no problem at all for this weapon.
3. 2022 Sea-Doo GTX Limited
Another Sea-Doo to consider is the GTX which is a more toned-down version of the RXT-X and RXP-X models. If you'll fear that the power would be too excessive but you still want to plow down through the tough ocean swell, then I can recommend the GTX especially as it's more budget-friendly. You'll also find some luxury features such as a swim platform and Bluetooth speakers.
4. 2022 Yamaha FX HO
Much like the GTX, Yamaha's FX HO is a tuned-down version of its big brother rival. If you're the type that will struggle with so much power on tap, or you simply want performance in a lighter hull, then this one is for you. More than enough power to ride between islands yet easy enough to load back on the trailer after a heavy day of riding. Plus it's more affordable too!
In Summary
There you have it! You'll need some serious dollars in the bank account to move towards purchasing one of these big machines and some muscle power too. It takes a certain type of individual who is committed to handling all the power on tap.
In most cases, it's best to hit the open ocean solo though tandem is acceptable in calm conditions. As always, check the weather forecast and tide tables. Also, given the power that these machines have, the dealers can provide a solid orientation and there will always be a learner mode if you need the power to be tuned down.
Stay safe and I'll catch you out there!